Customer Support
Delivering high quality after-sales service is paramount at Nikon Metrology, whether it is provided directly by us or through our global certified partner network. A team of highly trained engineers is standing by to answer your questions, solve your problems and take your service calls. You can expect a prompt response from our helpdesk. When calling, please have your customer reference details ready (product serial number, dongle number, software version etc).
Preventive Maintenance
Preventive maintenance by a Nikon Metrology trained service engineer keeps your equipment functioning at peak performance, reducing unscheduled downtime and maximising inspection productivity. Taking out a contract with Nikon Metrology for regular maintenance ensures that only genuine spares are used.
Repairs
After a full assessment of the problem, a trained Nikon Metrology technician will carry out any work that is needed, promptly and to the highest standard, again using genuine spare parts. Final testing ensures complete customer satisfaction, whether the repair is done on-site or at the factory. Repairs can be covered by maintenance contracts – ask your service department for more information.
Applications Engineering
We work in close cooperation with customers to understand their particular needs and to be able to provide a consultancy service as well as hardware and software solutions tailored to meet specific client requirements. It is a technically demanding function that requires in-depth knowledge of Nikon Metrology inspection equipment and our engineers are uniquely qualified to provide this service, in certain cases with the help of highly qualified external partners.
Calibration
Annual calibration and certification is recommended to give you the confidence that your Nikon Metrology equipment is measuring accurately. Only our qualified engineers have the right equipment to guarantee that the adjustments are correct. Calibration can be to either our internal standard, or to ISO/IEC 17025 in the case of our video measuring machines and measuring microscopes.
Contract Inspection
Experts are available at your local centre to provide short- and long-term services to meet your inspection and metrology requirements. We regularly support customers in the aerospace, automotive, Formula 1, telecoms, pharmaceutical and many other industries, as well as in scientific research and educational establishments.
The service can be provided at our facility near you, or at your premises using your own equipment. For video measuring and microscopy applications, programming is carried out using Automeasure and CMM Manager software. A contract service is not offered for laser scanning or laser radar.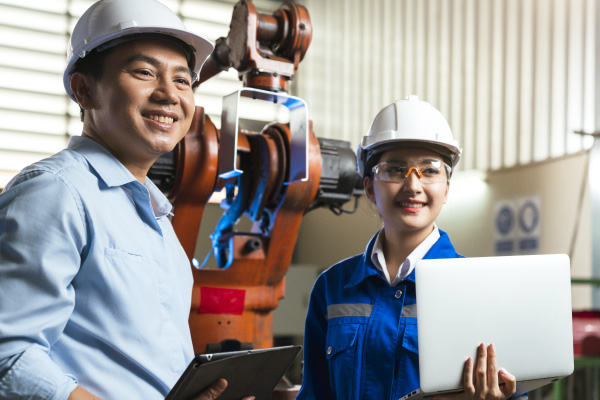 Upgrade Solutions
To improve the performance of your equipment and software, upgrade and retrofit solutions are available to suit your application, depending on the product in use.
Exchange Programme
If you are a user of one of our microscopes, you can keep up to date by taking advantage of offers allowing your existing equipment to be part-exchanged for our very latest product.
Relocation
After initial installation and commissioning of your inspection equipment, you may decide that it needs to be placed elsewhere within your premises. Unless your product is portable, Nikon Metrology is best qualified to undertake the relocation. Irrespective of who moves the equipment, in order that its peak performance can be reinstated it is important that it is recalibrated by our engineer.
Contact Customer Support
We provide a range of after-sales services to support customers. They include repair of our metrology systems and, to minimise the need, scheduled preventive maintenance.
Applications engineering can be provided to help a user implement a difficult measuring tasks or perhaps integrate equipment into a production line. Calibration services are on offer to ensure results obtained can be depended upon, while physical relocation of our products to another location is also part of our remit. If a user's metrology solution is not able to keep up with increasing complexity or volumes of components being manufactured, upgrade and exchange programmes are available. Finally, if a firm does not own a piece of our equipment, we offer a prompt contract inspection service.