About Us
Nikon provides a variety of products, services, and solutions worldwide, based on advanced optoelectronics and precision technologies cultivated during the company's more than 100 years of history. To meet the diversifying and sophisticated needs with solid technical capabilities, we have established a flexible Monodzukuri (manufacturing) system throughout the Nikon Group.
Introducing Nikon Industrial Metrology
Nikon will continue to create new values that contribute to the enrichment of daily life and society by supporting the development of imaging culture, the realization of a super-smart society, the improvement of quality of life, and manufacturing in a wide variety of forms. The strategy of the corporation's Industrial Metrology Business Unit (IMBU) over the coming decades is to continue moving forward in lockstep with customers around the world, taking cooperation to the next level in order to co-create innovative metrology solutions that are unrivaled. To this end, cradle-to-grave business relationships with customers are paramount. The days of simply delivering a metrology product are long gone. The key point is that IMBU delivers integrated, optimized, ultra-high precision solutions that are not only customized and cost-effective but also work extremely well as soon as they are implemented; and the business unit constantly strives together with customers to improve them further. A recent development under Nikon's Digital Manufacturing banner is closer cooperation between IMBU and the corporation's Digital Solutions Business Unit (DSBU), which has launched the Lasermeister series of optical processing machines. They are capable of both additive and subtractive machining of a wide variety of materials to sub-micron surface finish. This level of accuracy is well suited to the manufacture of high precision components, as well as to micro fabrication of precision dies and linear guides requiring ultra-precise surfaces. IMBU will provide the high level of metrology expertise required for these exacting applications.
Harnessing the power of light on the shop floor
"Nikon's industrial metrology business, in close, long-term cooperation with customers and strategic partners, is transforming itself into an even more responsive provider of holistic measurement and inspection solutions for the shop floor and production line.
Based on the digital, automated, connected principles of Quality 4.0, these solutions will become increasingly custom-made while continuing to be highly efficient, supremely accurate and scalable, not only meeting but far exceeding the reliability and performance expectations of all users, large and small."
Tadashi Nakayama, Corporate Vice President, Nikon Corporation and General Manager of the Industrial Metrology Business Unit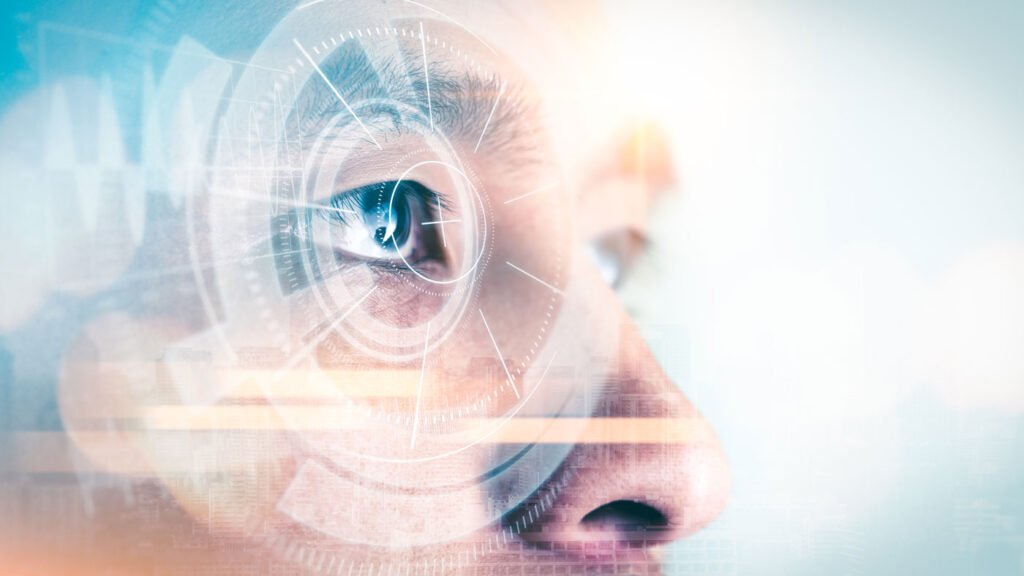 Digitalization and automation
Digitalization is central to ensuring zero defects in customers' production facilities. It has allowed IMBU to implement Quality 4.0 alongside Industry 4.0. The company's metrology equipment can be integrated seamlessly into a customer's manufacturing environment so that digital metrology data can be fed back automatically to optimize production. Measurement should not be a simple arbiter of pass or fail, but a means of adjusting a process on the shop floor to ensure that every component passes. In this way, the quality function is able to drive the manufacturing process via a closed loop, guaranteeing the production of premium products faster and at lower cost due to minimization of downtime, rework and scrap. Automation is important, not just to reduce labor costs but also to provide sufficient data for meaningful analysis, as close as possible to real-time and unaffected by the variabilities of human intervention. Artificial intelligence is being used more and more to analyze the large amounts of information generated and correlate the quality control data with the CAD model of the component. It allows component accuracy, repeatability, reproducibility and traceability to be ensured, the aim being 100 per cent product yield.
Three pillars of excellence
To realize successful metrology projects in industry and secure the trust of customers, Nikon's market-leading products, software and services are deployed such as Laser Radar, X-ray CT and video measuring systems. These three core technologies, all of which may be delivered with robotics and other automation options, are offered alongside the best conventional metrology equipment available. A particular area of expertise that contributes to the generation of reliable data, apart from the group's renowned optics, is the precision mechanics built into the systems. There are many examples of automated turnkey quality control solutions delivered by Nikon to leading, globally-renowned customers. One involves the use of Laser Radar for highly accurate gap & flush inspection of vehicles at the end of automotive production lines. Modern X-ray CT systems have greatly speeded up the ability to inspect the inside of lithium-ion batteries as they are being manufactured to ensure their safety. In the electronics industry, NEXIV video measuring technology has been combined with automatic wafer handling to automate the inspection of chips by detection and correction of process drift. There is a constant focus on R&D to accelerate the creation of technological innovations that further differentiate IMBU's largely non-contact measurement and inspection systems from those of competitors. Within this business unit alone, more than 250 people are employed worldwide in research and development, representing close to 10 per cent of turnover. Only in this way is the company able to deliver ever better solutions to suit each user's specific requirements in order to enhance efficiency, flexibility and competitiveness.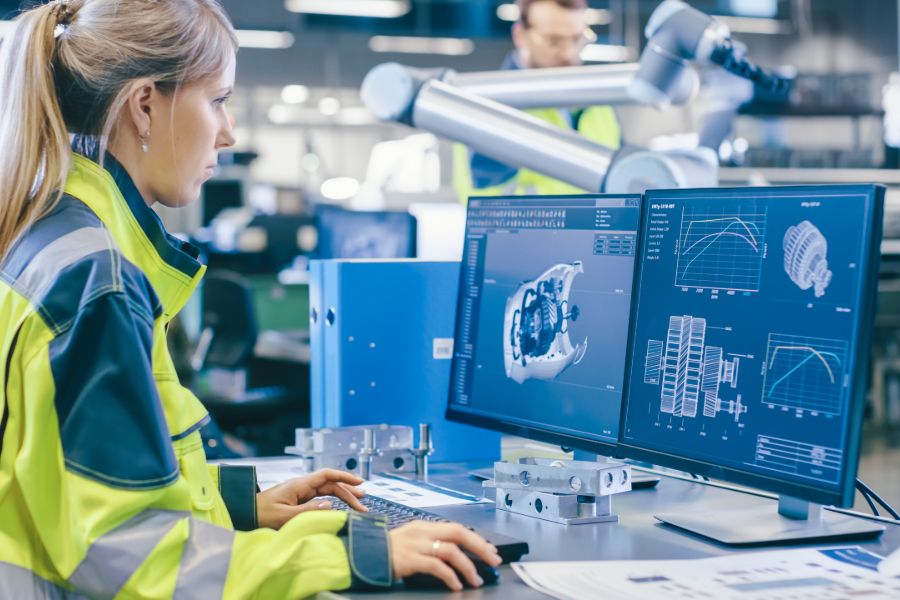 Looking to the future
IMBU sees a world coming in which it has a transparent, data-driven, synergistic existence alongside its global customers in both physical and cyber space. This scenario will increase value-added benefits for all concerned by removing unnecessary cost and increasing the speed with which projects are managed. For the benefit of society as a whole, leveraging innovative technology will also reduce waste and pollution and promote decarbonization. The Nikon group is aligning its Corporate Social Responsibility priorities with the Sustainable Development Goals set by the United Nations. Likewise, technological advancement will continue to enhance the quality of life of Nikon employees and those of its customers by providing a sustainable, safe, healthy working environment in which people from diverse backgrounds are able to socialize, learn, create and demonstrate their professional abilities.
Sustainability
The Nikon Group is committed to contribute positively to sustainability and the growth of communities. We are aligning our Corporate Social Responsibility (CSR) priorities with the Sustainable Development Goals set by the United Nations. We have established targets for each priority issue, and we are promoting and managing sustainability activities throughout the entire Group.
Working at Nikon Metrology, Inc.
Based out of Brighton, Michigan, the Nikon Metrology, Inc – Americas team is ready to help serve you. With locations in Arizona and California along with a vast array of dealers across all the Western Hemisphere, Nikon Metrology Inc. is determined to meet you where you are with an in-depth understanding of your issues and need for solutions.
Formatted to put our employees' skills and expertise to best use, our sales and service teams specialize within the four main business units of our company to make sure customers get the specialized knowledge and support they have come to expect from the Nikon name. With Nikon Metrology product experts scattered throughout the Americas, you are never too far from someone ready to help.
Expanding Towards 3D Metrology
With the acquisition of Metris in 2009, Nikon enlarged its portfolio with optical 3D measuring instruments. The new division "Nikon Metrology" today offers the broadest range of metrology solutions for applications ranging from miniature electronics to the largest aircrafts. Nikon Metrology's innovative measuring and precision instruments contribute to a high performance design-through-manufacturing process that allows manufacturers to deliver premium quality products in a shorter time. Following product lines are now available in the portfolio.
Provide insight into the inside, allowing users to visualize, analyze and measure internal components, surfaces and complex geometry, all non-destructively. Read more about X-ray and CT Systems
Optical manual measuring instruments for various industrial applications, providing high precision and ease of operation by integrating machining and optical technology. Read more about Optical Manual Measuring